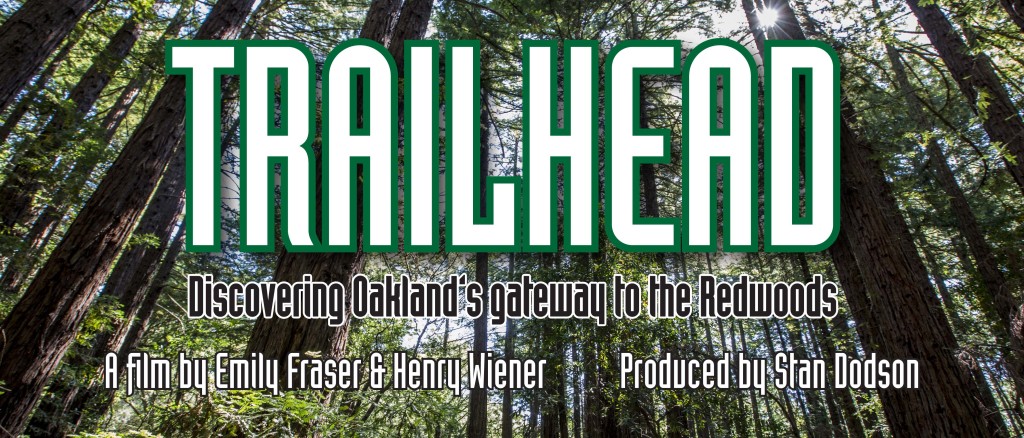 TRAILHEAD is a documentary film project of OaklandTrails.org
Upcoming Local Screenings:
Grand Lake Theater
Wednesday, February 10, 6:00pm–9:30pm
Annual Fundraising Event benefitting the Bicycle Trails Council of the East Bay
TRAILHEAD will screen before the feature presentation of Inspired to Ride
Advance Tickets HERE (select 'Oakland Tickets' for this event)
The Octopus Literary Salon
Thursday, February 25, 7:00pm
2101 Webster Street (@22nd Street), Oakland
FREE screening + producer Q&A

Oakland Museum of CA
Friday, February 26 (joining "Friday Nights @ OMCA")
Two Screenings + Q&A at 6:30pm, 8:00pm
1000 Oak Street, Oakland
FREE event hosted by the East Bay Regional Park District
Oakland Main Library
Wednesday, May 11, 6:oopm–8:00pm
125 14th Street, Downstairs Auditorium
FREE screening at 6:15pm + producer Q&A
—
DVDs ON SALE NOW!
Click here for retail locations.
—
What people are saying about TRAILHEAD:
"A complete triumph."
Matthew Lonergan, Steering Committee Chairman, Oaktoberfest in the Dimond
"TRAILHEAD is a tremendous tribute to the beauty of Oakland."
BB Borowitz, Glenview resident
"It left us both swelled with pride."
Bryan Beyer, Oakland resident & local Realtor
"WOW…an amazing video that will promote our park and our
outdoor culture for a long time to come."
Emily Rosenberg, Chair, Friends of Joaquin Miller Park
—
ABOUT: A celebratory profile of a relatively unknown urban gem, this 20-minute film features Oakland's largest wildland trail system that connects the heart of Oakland to redwood forests and over five hundred miles of trails that span the entire East Bay. Trail users, historians, creek restoration experts, local merchants, and park volunteers are among those interviewed during a typical park day that begins pre-dawn in Oakland's Dimond District, and concludes at sunset from a scenic, Joaquin Miller Park ridge overlooking downtown Oakland and San Francisco Bay.

Summary of Production:
Intended for Oakland residents and visitors alike, this documentary explores the unique urban to rural trail system that connects multiple Oakland neighborhoods and business districts to the Bay Area Ridge Trail and beyond. The film highlights:
the history of Dimond Park, Dimond Canyon Park, and Joaquin Miller Park
the multiple uses of the trail system – hiking, mountain biking, dog walking, bird watching, picnicking, youth education, etc.
recent improvements to the trail system by volunteers working in collaboration with the City of Oakland
the accessibility of the trail system to Oakland neighborhoods and business districts
Interview Subjects:
Dennis Evanosky – Oakland historian, author, and publisher
Michelle Krieg – Restoration and Nursery Manager, Friends of Sausal Creek
Stan Dodson – Manager, La Farine Bakery in Dimond, trail volunteer
Jordan Brown – Group Leader, Brothers on the Rise
Emily Rosenberg – Chair, Friends of Joaquin Miller Park
Mike Udkow – President, Bicycle Trails Council of the East Bay
Jim Townsend – Trails Development Manager, East Bay Regional Park District
Deidre Joyner – Realtor, Red Oak Realty
Distribution Plans:
TRAILHEAD was premiered at the Chabot Space & Science Center on October 7, 2015. We will release the film on-line in March, 2016. Until then, we are reserving the film for theater screenings, film festivals, and private or other fundraising events. Upcoming screenings will be updated daily at the top of this homepage.
Past screenings and attendance:
10/07/2015: Chabot Space & Science Center World Premiere, 800+ (sell-out)
10/16/2015: New Parkway Theater, 85
11/04/2015: Oakland High School, 31
11/04/2015: Oakmore Homes Association, 56
11/08/2015: New Parkway Theater, 125 (sell-out)
11/18/2015: Independent Brewing Company, 100+
12/02/2015: Dimond Improvement Association, 50
12/14/2015: Oakland City Hall, 120
01/13/2016: St. Paul's Towers, 50
01/21/2016: Sequoia Diner, 140
01/24/2016: Sunday Assembly at Oakland Peace Center, 60
01/25/2016: Chabot Space & Science Center (PPNA Annual Meeting), 160
01/27/2016: Urbano Cellars Winery, 35
02/01/2016: New Parkway Theater, 35
On-line views to date: 820
Production Team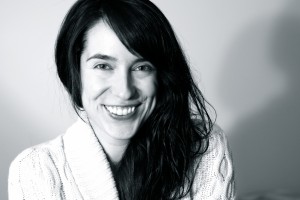 Emily Fraser – Co-Director/Producer, Cinematographer, Editor
Emily Fraser is a San Francisco Bay Area documentary filmmaker committed to finding poetry in the everyday while provoking discussion around pressing social and environmental issues. Her work has been shown around the country and the globe, with screenings at Big Sky Documentary Film Festival, Doc NYC, Columbus International Film + Video Festival, the University Film and Video Association Conference, the Water Environment Federation, and the Pacific Film Archive, among others. Emily has served as a filmmaker for the Southern Environmental Law Center, the Revs Program at Stanford, and the Boy Scouts of America, and as the coordinator of the Stanford Environmental Humanities Project's annual environmental film series. In a previous life, she worked as an environmental consultant, focusing on projects in conservation, resource management, and alternative energy. She holds a bachelor's degree in environmental policy and art/architecture from the College of William and Mary and an M.F.A in Documentary Film and Video from Stanford University. Emily lives and works in Oakland, CA as an independent filmmaker and is in development on her next documentary project, "Ghost Town." http://emilyelizabethfilms.com/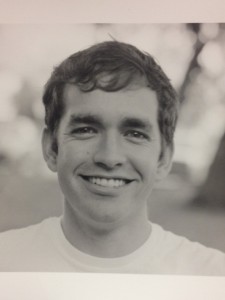 Henry Wiener – Co-Director/Producer, Cinematographer, Editor
Henry Wiener, born and raised in Jackson, MS, received his undergraduate degree from Columbia University, majoring in American Military History. After living and working in New York City for 5 years, Henry completed his MFA in Documentary Film at Stanford University in 2014. His films cover an eclectic group of subjects: Bay Area gun rights activists, a 21 year old female NASCAR driver, a Minor League baseball churro vendor, and a traveling Rabbi. All of these films tell stories of people who pursue life with special passion and energy, across a spectrum of American culture. Henry currently lives and works in Oakland, CA as an independent filmmaker. http://henrywiener.com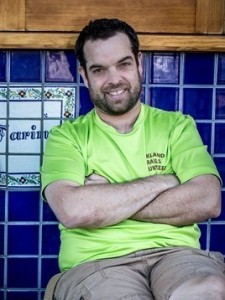 Stan Dodson – Executive Producer, Volunteer
Stan Dodson, manager of La Farine Bakery in the Dimond District, and past board member of the Dimond Improvement Association and Friends of Joaquin Miller Park, has worked as a volunteer to promote, maintain, and enhance the trail system that connects Dimond Park to the Bay Area Ridge Trail since 2008. Stan continues to provide leadership through the OaklandTrails.org nonprofit organization for community involvement up and down the hill, including the TRAILHEAD documentary, continued free hiking tours, and ongoing trail enhancement projects. Through these efforts, Stan strives to inspire outdoor recreation and park stewardship while shining a bright light on the City of Oakland.